2023 Upper Peninsula Dark Sky Festival
Event Navigation
[ Purchase Tickets ]
Sold Out
— join wait list —
The Keweenaw Dark Sky Park is hosting its first annual event during International Dark Sky Week. The International Dark-Sky Association (IDA) encourages people worldwide to discover the night during International Dark Sky Week. This annual week-long event aims to raise awareness about the negative impacts of light pollution, the solutions that exist and simultaneously celebrate the night.
The 2023 event will be held over April 21st and 22nd, and provides two days of learning. Events and workshops will be hosted at the Keweenaw Mountain Lodge, headquarters for the Keweenaw Dark Sky Park.
The event is intended for all ages of dark sky enthusiasts. The evening event on Friday allows guests to check into their accommodations, have a meal and then take in the workshop. Saturday's events in the afternoon allow guests to have a morning adventure and an afternoon and evening of learning. Below is the full schedule.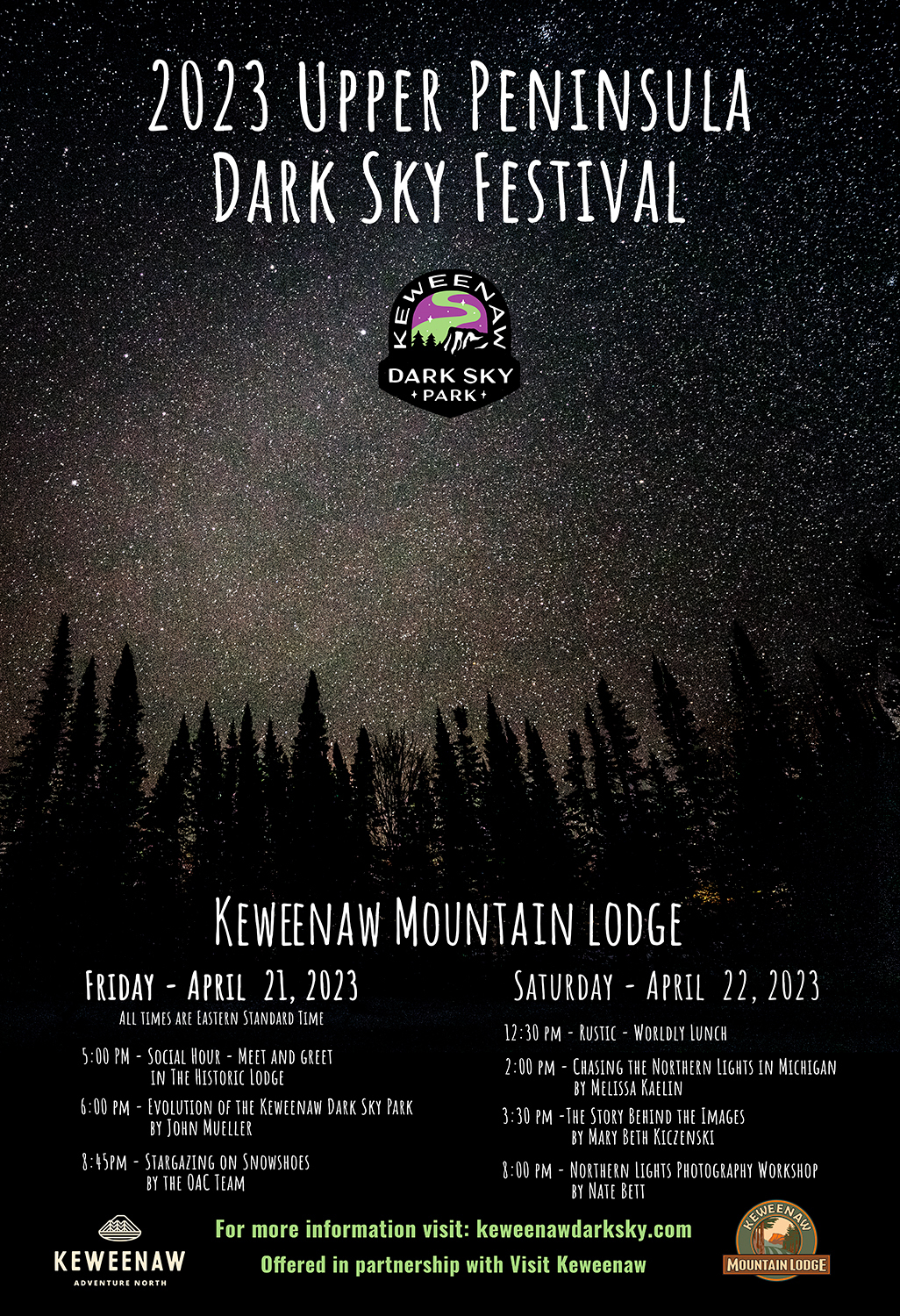 ---
Schedule
The schedule for the festival is as follows:
Friday, April 21: 5:00pm – Meet and Greet
Friday, April 21: 6:00pm – Evolution of the Keweenaw Dark Sky Park by John Mueller
Friday, April 21: 8:45pm – Stargazing on Snowshoes Lead by KML OAC Team and Astro Bob
Saturday, April 22: 12:30pm – Rustic and Worldly Lunch (included in your festival ticket purchase)
Saturday, April 22: 2:00pm – Chasing the Northern Lights in Michigan by Melissa Kaelin
Saturday, April 22: 4:00pm – The Story Behind the Images by MaryBeth Kiczenski
Saturday, April 22: 8:00pm – Stargazing: Northern Lights Photography Workshop by Nate Bett
As we get closer to the date, we will confirm this schedule.
---
Location
The festival will be held at the Keweenaw Mountain Lodge, the headquarters of the Keweenaw Dark Sky Park.
Keweenaw Mountain Lodge
14252 US Hwy 41
Copper Harbor, Michigan 49918
---
Price
Tickets for the festival are $125 / person. Tickets include admission to all presentations and the lunch on Saturday.
[ Purchase Tickets ]
---
Presentation and Activity Descriptions, with Speaker Bios
Title: The Evolution of the Keweenaw Dark Sky Park
In 2022, the Keweenaw Mountain Lodge was officially certified by the International Dark-Sky Association (IDA) as an International Dark Sky Park. The Lodge works to have its property and the Keweenaw be dark-sky friendly. The certification process that we went through with the IDA has helped the Lodge team understand. We continue to learn and improve on how to foster the dark skies. In this talk, John will walk through that evolution process of the dark sky park, the learning gained from working with the IDA and the IDA Advocate community, and the opportunities and future plans in the Keweenaw because of the dark sky park designation.
This talk will be led by John Mueller, and will feature representatives from the International Dark-Sky Association (Amber Harrison), Headlands Dark Sky Park (Jamie Westfall), and Dr. T.K. Lawless Dark Sky Park (Robert Parrish).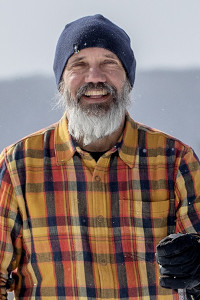 About John Mueller
John is the chief lead at the Lodge, and is heavily involved with the staff as it relates to operations and strategy of the resort. He led the application process for the Keweenaw Dark Sky Park, and is closely involved with and knowledgeable of the dark sky park.
Previously, John was a professor at St. Edwards University, focusing on innovation and entrepreneurship (entrepreneurial finance). Before his time at St. Edward's, he was a faculty member at Fresno State and Western Michigan University. He finished his PhD in Entrepreneurship at the University of Louisville. He is a native of Austin, Texas, and has lived in many cool places around the world.
John has started several companies, and worked as an employee in others. He is the founder of Keweenaw Resort, LLC, which owns the Lodge.
———-
Title: Stargazing on Snowshoes (or Boots, dependent on weather)
Join the KML Outdoor Activity Center (OAC) team, "Astro" Bob King, and Andrew Johnson for a guided night time interpretive hike. We will explore parts of the Keweenaw Dark Sky Park on boot or snowshoe. This will be a non-strenuous hike, most likely less than a mile. Recommended Items to bring: warm, layered clothing, night lights (red preferred), snow shoes, poles, goggles and an adventurous attitude.
Bring your own snowshoes, or rent them from the Keweenaw Mountain Lodge's Outdoor Activity Center.
Important Note: During this time of year, the weather conditions vary from a large amount of snow on the ground to no snow on the ground. So the snowshoe could turn into a hike with hiking boots.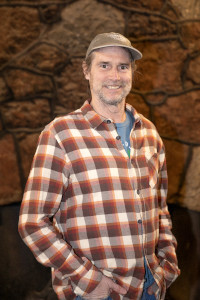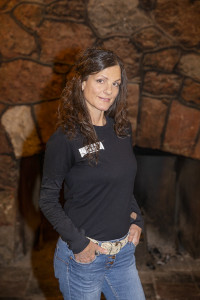 About the Outdoor Activities Team
Chris Guibert and Amy Oestreich from the Outdoor Activities Team will guide a snowshoe or traditional hike (dependent on the weather) on the Keweenaw Dark Sky Park grounds.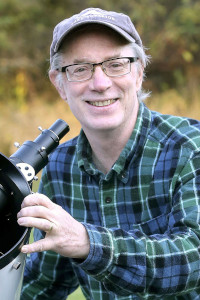 About "Astro" Bob King
Bob King, author and educator, fell in love with the night sky and astronomy when he was a kid and loves to share his passion with people of all ages through teaching and public observing. He's a long-time member of the American Association of Variable Star Observers (AAVSO), a community educator and writes for Sky & Telescope's magazine and website. Bob also pens the long-time blog Astro Bob he started in 2008 and shares news of current sky events on WTIP-FM (Grand Marais) and The North 103.3 FM (Duluth).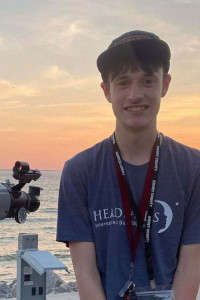 About Andrew Johnson
Andrew Johnson is currently attending Central Michigan University (class of 2025). He is pursuing a Meteorology major with a minor in GIS (Geospatial Information System Mapping). His dream is to be a forecaster for the National Weather Service, or do a study in Space Weather. He enjoys taking astronomy courses, as well.
Andrew has been stargazing his whole life, but he has been interested in astronomy for the past four years. He enjoys astrophotography and teaching others using astrophotography and visual observation. He works seasonally as the staff astronomer at Headlands International Dark Sky Park. His work at the park allows him to engage with the public and teach astronomy by using telescopes; both visually, through an eyepiece, and using astrophotography; he also educates visitors on basic stars and constellations, physics concepts, and astronomy theories. At the park, he enjoys curious stargazers, the walks, the nights, and the overall environment it creates.
To date, his favorite image he's captured was the Christmas Tree Cluster and Cone Nebula.
———-
Title: Chasing the Northern Lights in Michigan
Find out what it takes to view the Northern Lights with the unaided eye in Michigan! Get the tools, advice and maps that will help you catch stunning displays of Aurora, whether you're searching for dark skies, good viewing locations, or strong geomagnetic storms.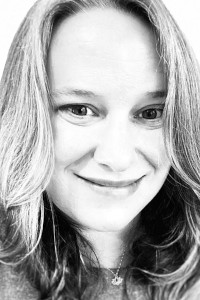 About Melissa Kaelin
A lifelong nature enthusiast, Melissa F. Kaelin is an Aurora Chaser, writer and community leader. She founded the Michigan Aurora Chasers and co-founded the annual Aurora Summit, an international conference celebrating the art, culture, science and photography of the Aurora Borealis. As a NASA Social Media Ambassador, she covered the 2020 launch of the Solar Orbiter, which builds upon the science of the Parker Solar Probe to study and understand our Sun. She has written about rare natural phenomena for many publications, and in 2022, she published the book "Below the 45th Parallel: The Beginner's Guide to Chasing the Aurora in the Great Lakes Region."
———-
Title: The Story Behind The Images
Ever curious what it's like to be an astrophotographer? Is it what it's cracked up to be? Welcome to astrophotography story hour! We will embark on a journey though the Cosmos, touching on the epic adventure and epic failures that come with the territory. Perhaps you'll learn some tips and tricks on what to do… As well as what not to do! All in fun, of course!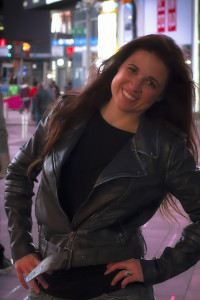 About MaryBeth Kiczenski
Marybeth Kiczenski is a Great Lakes-based adventurer and photographer with an obsession for dark skies and northern lights.
Marybeth is also an automotive product specialist who travels on the show circuit, a job that has taken her to virtually all corners of the United States and sparked her extreme wanderlust. She says this world is full of beauty, waiting to be discovered, and that's where the shift from automotive photography to landscapes and nightscapes happened.
Now that she has a few years experience, Marybeth loves to help others discover the beauty of the night sky! Seeing the delight that comes from capturing that first Milky Way brings her joy. As this connection to a starry dark sky has inspired many for generations.
———-
Title: Stargazing: Northern Lights Photography Workshop
The purpose of this workshop is to educate people on how to capture the beauty of the northern lights and the night sky on camera. Topics being covered include equipment needed, camera settings, and the best locations for viewing. These workshops will start out with a brief presentation (in the conference room), and then we will go outside for hands-on experience — taking pictures of the night time sky (hopefully northern lights) around the Lodge property (weather depending). With the information garnered from the workshop, it will make stargazing more enjoyable.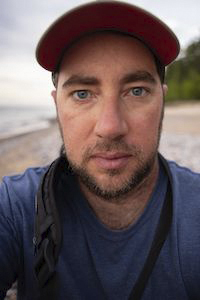 About Nate Bett
Nate Bett is a photographer and educator in Hancock Michigan. Although originally from Marquette, Michigan, Nathan recently relocated to Hancock from New York City, where he taught at the City University Of New York, and represented a major camera manufacturer as a technical specialist in photography. He now spends his time indulging in the over abundance of natural beauty in his native UP and spending excesses of time outdoors with his family. Nate maintains a passion for photography and the outdoors that he delights in sharing with students. His work can be viewed at nathanbett.com and @natebett and @artmonstermedia on Instagram.
About Tom Oliver
Tom is currently the director of the Michigan Tech University Center for Environmental Science and Outreach. Since he was a child, nature, wildlife, and the outdoors have always been his deepest fascination – the intrinsic force which drives me. Those interests led him through, both, his career (in wildlife ecology/management and science education) and his preferred forms of recreation (hiking, backpacking, canoeing and kayaking, photography, hunting and fishing, and birding). Although, he was born and raised in the UP, these pursuits also provided him the opportunity to live overseas (in Europe and Asia) for 15 years, which greatly expanded his experience with the outdoors and outdoor recreation in different cultures. Tom has been a passionate photographer, and has taught various photography workshops at the Keweenaw Mountain Lodge. His work can be viewed at teoliver.com and @theupwell on Instagram.
---
Lodging
The dark sky park is in a remote area, so it is important for you to plan where you are going to stay before traveling. The following options are available for lodging in the area:
[ to see more Lodging options, go to Visit Keweenaw ]
---
Food
The dark sky park is in a remote area, so it is important for you to plan where you are going to eat before traveling. The following options are available for food in the area:
[ Purchase Tickets ]
Related Events
Last modified on April 15th, 2023 at 8:31 am